Condo Rent Asoke Ratchada, Bangkok Brand new 1 bedroom unit in the heart of Bangkok only 20,000 Baht/month
Condo Rent Asoke Ratchada, Amazing 1 good size bedroom condominium situated in the heart of Bangkok's new CBD,Asoke-Ratchada with district views. A space id Asoke-Ratchada The location allows you to enjoy a relaxing lifestyle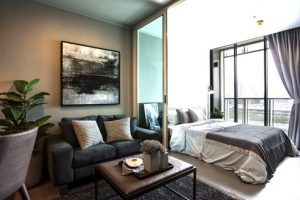 Bangkok condo for rent,Within a short stroll from MRT RAMA9 station,
variety of shopping mall in this area including Super Tower,Central Plaza Grand Rama9, Fortune Town, Big C Extra, Esplanade and Terminal 21. Additional features include air conditioning,one security car space and internal laundry with washing machine and dryer included.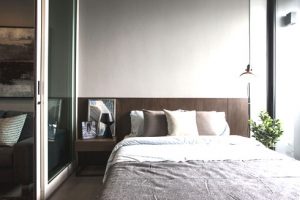 Condo Rent Asoke Ratchada, A space id Asoke-Ratchada 20,000/month (Negotiable)
Size 33 sq.m
1 bed 1 bath
Fully furnished
MRT: Rama9 Station
Take advantage of this limited opportunity to live in a highly desirable location.
Available now
For more information please contact 1797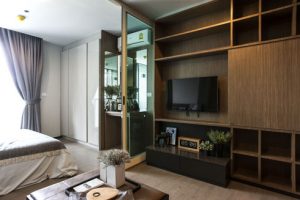 Key Tags
condo rent Asoke Ratchada,
Bangkok condo for rent,
one bedroom condo rent Asoke Ratchada,
cheap condo rent Asoke Ratchada,
cheap condominuim for rent Asoke Ratchada,
condominuim for rent Asoke Ratchada,
condo rent Asoke Ratchada, Bangkok ,
condo rent Bangkok Ratchada,
condominuim for Rent Bangkok,
condo rent near MRT RAMA9 station,
condo rent MRT RAMA9 station,
cheap condo for rent MRT RAMA9 station,
condo near MRT RAMA9 station,
condo near Central Plaza Grand Rama9,
condo rent CBD Ratchada Bangkok,
cheap condo rent CBD Ratchada Bangkok,
condo rent CBD Ratchada Asoke Bangkok,
condo rent CBD Bangkok,
cheap and good condo for rent CBD Bangkok,
For more information please contact 1797
Rama 9- Ratchada is the New Bangkok CBD! you should know..
The Rama 9 -Asoke- Ratchada and surround  offers all of us  one of most desirable and new  lifestyles which Bangkok can offer. both for  business and leisure,because it's position as one of the top residential and property investment hotspots in the Capital City of Thailand!
Here are some reasons you should know and consider
Travelller center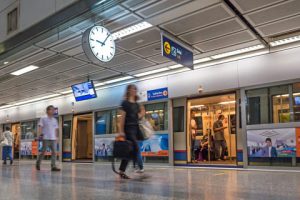 The area's early success for property ans infrastructure, begin from its convenient travel and large way of commuting options available to local residents.
The surround connected to the MRT Blue line and is served by MRT Phra Ram 9 and Thailand Cultural Station. Road people can go any through  to major main line such as Phetchaburi Rd, Asoke-Din Daeng, Vibhavadi Rangsit Road  and the most convenient  Sirat Expressway.
Business  concentration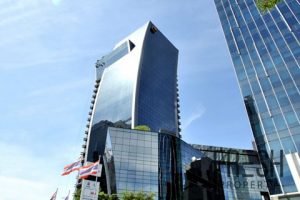 Many national and international brands and companies have relocated to settle down to new  CBD Area Asoke-Ratchada, establish business operations branch in the area. Example of this trend is The Stock Exchange of Thailand which has moved its office  to 93 Ratchadaphisek Road.
As a result, the neighborhood now hosts numerous Office Buildings  such as A-Grade business  buildings such as AIA Capital Center Building and G Tower.
Best Location to inner Bangkok
Rama 9- Ratchada is marketing strategy for benefit from the real estate commercial building  and residential,aparments,hotles space out of Asoke-Sukhumvit Area. Commercial and Real estate investors have turned their attention to the this area  over a years and also relatively affordable compared to locations in the Core-CBD or inner Bangkok  (Such as Asoke, Silom-Sathorn and Ploenchit-Wireless).
 Good place for Housing and Hospitality
 Shopping Dream Area Surrounded
Rama 9- Ratchada Shoppers are spoilt with choice with a variety of Malls notably Central Rama 9, Fortune Town (Located in Rama 9) and Esplanade Ratchada and The Street Ratchada (Located next to Thailand Cultural Center).
Colorful Lifestyle
On top of its Malls, the neighborhood also offers a wide range of restaurants, cafes and eateries; the area is also packed with a range of markets and street vendors that cater to the local residents. Thus making it a particularly popular and trendy hangout hotspot.
 Most Attractive Nightlife Area
With the famous Ratchada Night Market, hipster lifestlyle of bars and pubs, clubs the neary by area, It is a popular places after work hangout for the new generations of Bangkok
Most convenient Residents and hotels
New lifestlye atrraction residentd and hotels for  "work and play" offered by this wonderful and colorful location ASOKE-RATCHADA to work and stay, has made it a popular residential and hotels for working professionals both Thai and Expat!
Big Project all around
Rama 9- Ratchada is a new area of development especially property and in the coming years it will be a big project transforming mega projects notably The Super Tower ( will become Thailand's Tallest Tower), the development of the MRT Orange Line and Makkasan Complex. (Makkasan rail depot, a 600-rai plot of greenery situated in the heart of the city The Interchange will be located at MRT Thailand Cultural Center)
These mega projects are likely to redefine the neighborhood and further consolidate the location's position as the Capital's leading business and residential hotspot.
Investor benefit Property Investment Location
All the factors above, have translated into strong rental demand (Both Thai and Expat) with rental yields between 4.5-5.5%. This is a very good rate of return for now, the area's best transformation is also producing goode returns for business investor.